Happy Scrappy 2018!
I've been trying to get my fabric organized over the last few weeks , and I realized, boy do I have a lot of scraps! This month's online activity will help use up those smaller (2 1/2") scraps. It's a scrappy nine patch bowtie block, using Annemarie Chany's "
Scrappy but Classy Block
" tutorial. We've done a bowtie block before, but this one is a bit different.
You'll need 22 squares of any bright modern fabric measuring 2 1/2 "
Use 18 of the squares to construct two 6 1/2"

nine-patches.
You'll also need two 6 1/2" solid pieces for the other two corners. Please use white or very light fabric that reads solid.
The remaining 4 squares will be stitched and flipped on the corners to become the center block. I didn't get a photo. but Annemarie has this clear diagram in her post: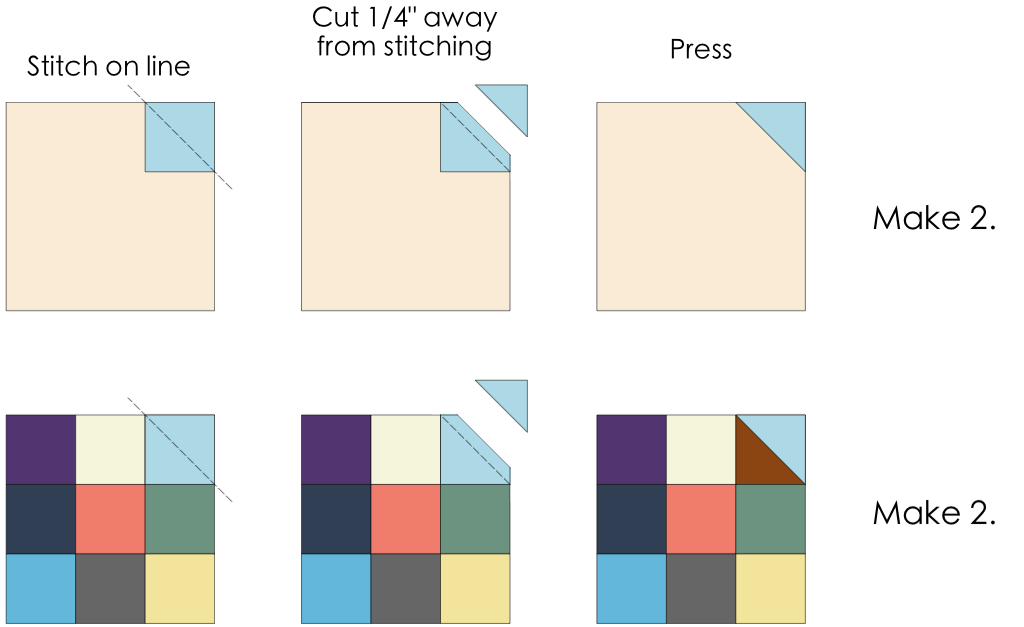 The finished block is 12 1/2 square
Have fun and bring your blocks to the February meeting for a chance to win them all.
Lotto rules here
.